Common spaces and relax area of Milan's Beiersdorf executive office are inspired by famous Nivea white body care cream.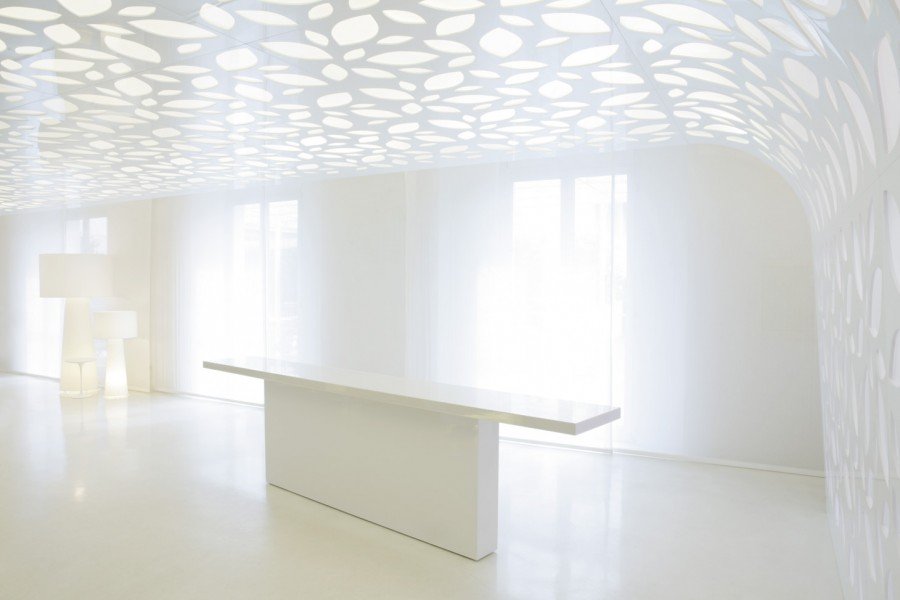 relax area: an enchanted garden. A glossy white front panel wall, metaphor of an imaginary forest, grows up and get folded over the ceiling, being reflected down onto a white resin mirroring floor.
The outside, an empty to full projection of the interior poetry; it's a terrace closed by a magnolias row. The top roof is made of wrought iron, projecting lights and shadows on the floor polished stone.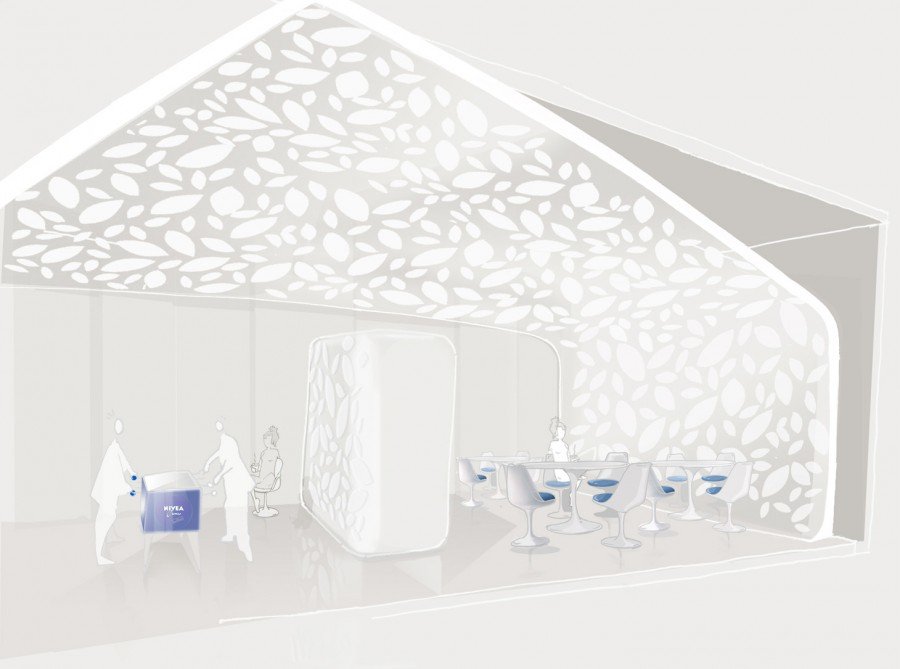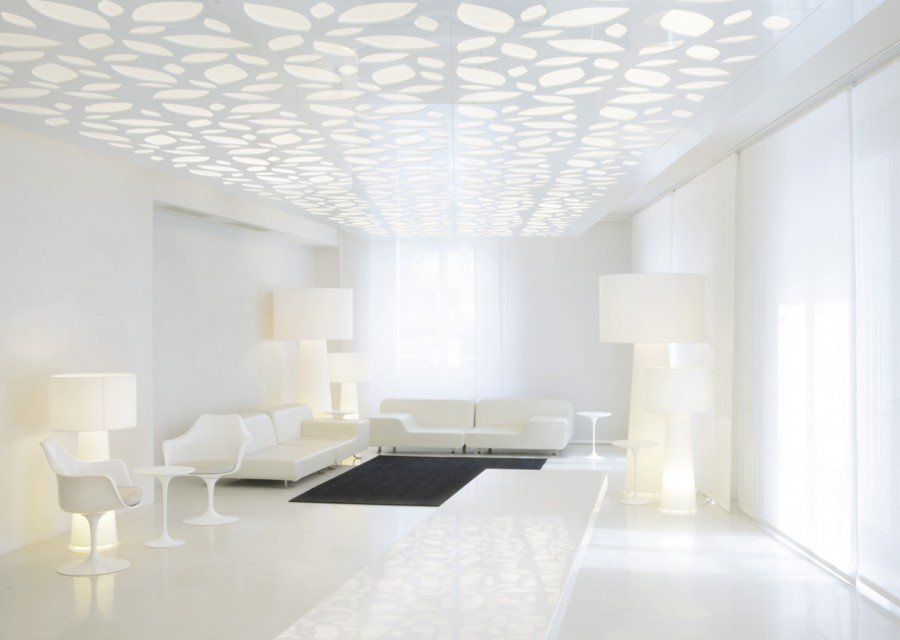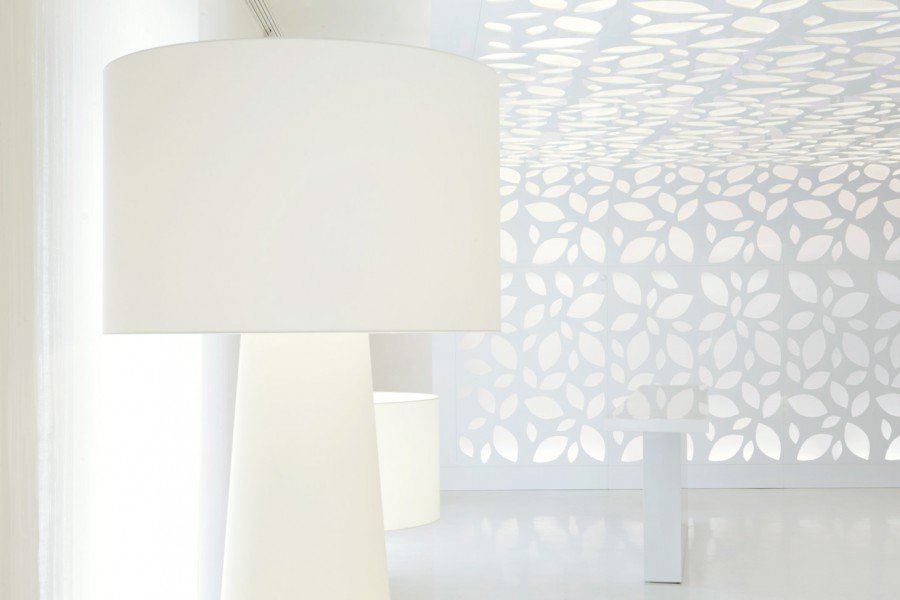 The luminous back stage panel has been realized using rear lightened solid surface slabs (Corian).
The floor is made of a white mirroring resin by Tecnicem.
In collaboration with Simone Fumagalli – Quarchatelier