Drawing lamps allow us to pass over the object edges to sketch upon spaces outline. We work on the transformation that light and shadows pursue to bring places in another dimension, the one of cosiness, the one of dreaming.
Hop Low is born thanks to Atanor and its owners when they asked us to design an object able to tell the story he was looking after (every object, every place is looking after a story and its strength emerge from the capacity to tell it).
We have decided to draw a little group of bed side lamps, small "private objects".
We think about places, about objects, as state of mind.
We work on a story of "emotional ergonomics".
We look at them for their "intention to bring us in a world where sensations are more important than reality".
In collaboration with Simone Fumagalli – Quarchatelier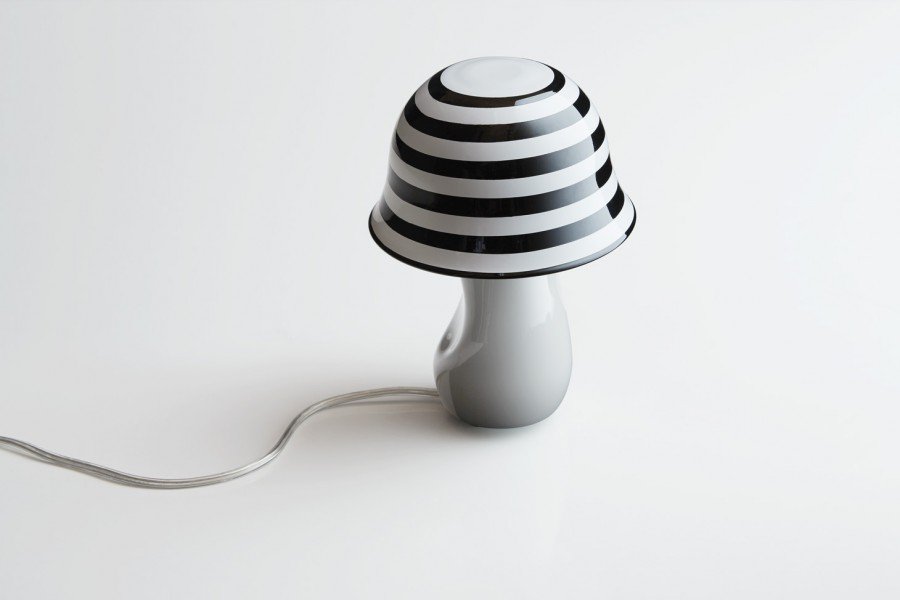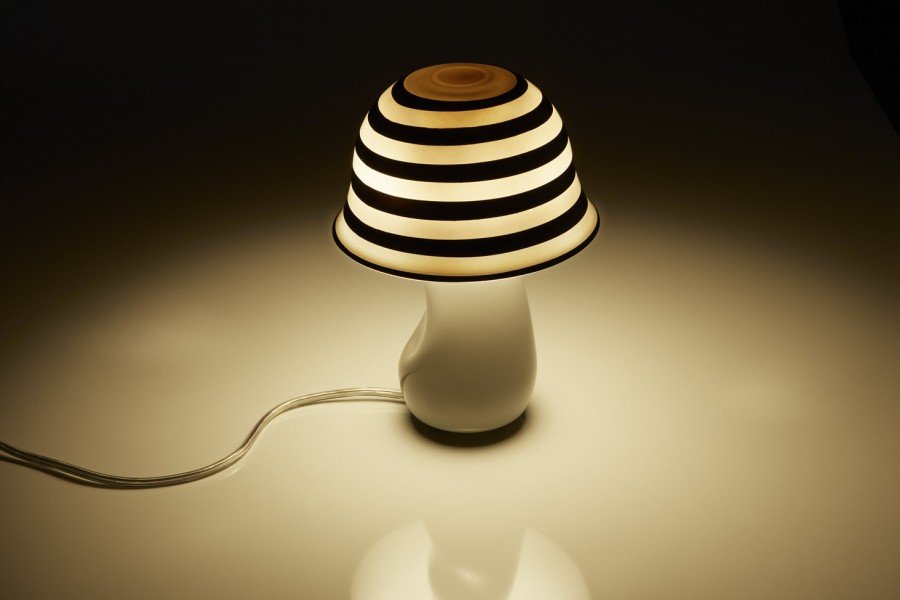 Hop Low is made of blown glass, hand-crafted by Italian artisans. Available in different colours, and with the possibility to change the lamp's glass shade to fit one's mood, it is inspired by the sweet little mushroom in Walt Disney's Fantasia which dances to Tchaikovsky's tune alongside its more serious, grown-up companions.
It's a little "disobedient" object.
The lamp's simple, humorous design is a gentle reminder not to take us, or our daily routines, too seriously.
The soft but warm glow emanating from the glass' shade (the mushroom's head) beckons to us from a quiet world of wonders and tempts us into forgetting – if only for a brief interval – our noisy, hectic lives.
It is a magic invitation to calm and silence almost impossible to resist.
Where should we imagine it?
Over a small writing desk, on the table beside our favorite armchair, on the bed side before getting asleep.
Hop Low is produced and distributed by terre di Atanor